Apr 5 - Permutation.a release event
event info here
2 tags
SR 002 - Waves of Bosnia - Ynaktera
Tomorrow release of Waves of Bosnia from Ynaktera - pre-order here http://bit.ly/16rQ6um Waves of Bosnia is a reflection on Bosnian War, but it is the reflection on any war of anytime, always same to itself, with its tears, its cries, its evil, its insanity, its deep dis-humanity.  Part of the soundtrack of the film The Bosnian Identity by Matteo Bastianelli, photographer, filmmaker and...
Ynaktera and Scual w/t Leila Behlouri at Paesaggio...
Ynaktera, Scual and Leila Behlouri will perform at Olevano Romano, Saturday September 29, for a day dedicated to the memory of Wilhelm Waiblinger ( 1804-1830 ) a German poet who lived in the Italian town.  "Santo per Amore", is an electronic mutlimedia processing for vocals, guitar, laptop, images and videos, in which artists Leila Bahlouri, Ynaktera and Scual reinterpret the work...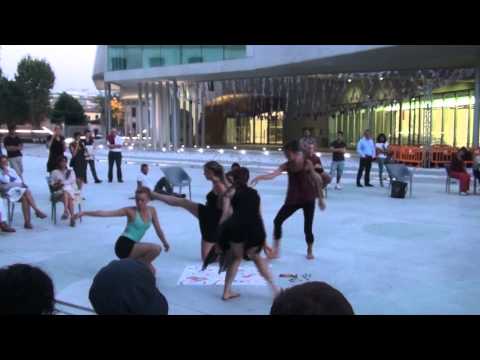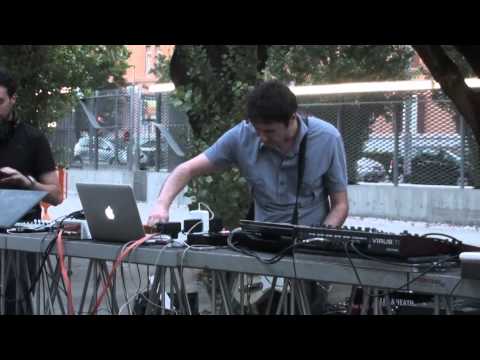 2 tags
Listen
Ynakera & Scual setting up at Il Pagliaio
Scual and Ynaktera at Il Pagliaio
stochastic-resonance: Ynaktera and Scual will perform at Happy Ending, taking place at Il Pagliaio the 5th of May. As a conclusion of the Week Lab | Physical Computing, http://www.facebook.com/events/325878287475302/ Il Pagliaio is organizing an evening concert visuals and DVJ-set From 18:00 to 00:30 in the company of the following artists; • RETINA.IT - Music flatmate, Hefty Records •...
Listen
Arpil 5 Scual at Pull My DayC Festival | Step 02
Pull My DayC Spring Festival | Step 02 from Scual on Vimeo. After the first event of Pull My DayC Festival that sow Scual performing togheter with Ynaktera and as Vj, on April 5 at Brancaleone, Scual is going to collaborate for Vjing activity once more
Watch
scual: Preview of 1_mb67_11, first track extracted from Ynaktera's Permutation.a. The complete video screening will take place at Brancaleone March 9th during Pull My DayC festival, along with the presentation of the whole album in a live-set, supported by visual works by Scual.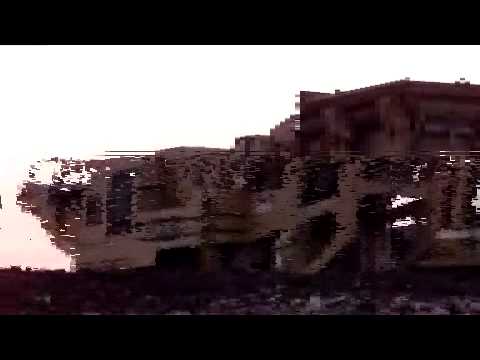 Live performance at 11.11.011 release eve
Stochastic Resonance is about to release its first record, 11.11.011, "beginning afterwards", that is going to be presented live November 11th at Dodici Pose Lounge Bar, Rome. The eve will feature many SR artists, including Ynaktera and Scual, who, in addition to their major performance , will offer a showcase of the Hypterion project. For more info, stochastic-resonance.net is now...
Hypterion 1.0 Audio
While waiting for the new Hypterion release, here's the original 1.0 audio source, that is a little different from 1.1 released, since the 1.0 video is no more available on the internet. Hypterion 1.0 by ynaktera
Hypterion 2.0 preview
Ynaktera and Scual are now working on a new Hypterion performance that should be released this winter. About the video side of hte new project here's what is reported on Scual blog:  if the first Hypterion was characterized by representation of sound through the creation of images by ad-och software; in the new work we are addressing the use of stored movies, investigating the visual...
Ynaktera and Scual performing at Maxxi 21 w/t SR
On July 15 SR will be performing at Maxxi 21, the restaurant inside the Maxxi museum area. The location,  Zaha Hadid's National Museum of XXI Century Arts, well fits the experimental purposes of the collective. line-up ► Ghostface  ► Pixfoil  ► R. Santoboni ► Ynaktera & Scual visuals ► Scual    starting from 7.30 pm  maxxi 21 Via Guido Reni Rome, Italy _
Ynaktera & Scual performing at Dayc aSocial Bar
Ynaktera and Scual are going to perform this Saturday as guests to the summer event held by DayC crew at Aguabar (Trastevere, Rome). The line-up is: tba [DayC] ynaktera + scual (visual) ghezzy [DayC]  + scual (visual)  info: event starts _19:30 [free entry]  Aguabar _Banchina sotto Ponte Sisto. Lato Lungotevere Tebaldi, Rome  https://www.facebook.com/event.php?eid=254398461244145 _
Hypterion presentation at Stochastic Resonance...
Hypterion 1.1 is going to be presented live, for the first time, during the Stochastic Resonance event taking place the 1° of July at Defrag. The night will feature many artists that compose the collective and many other works will be presented as many A/V live set. Here's the event description as it is on fb page. Stochastic resonance is not only or simply a collective of experimental...
Hypterion in Stochastic Resonance
Because of the fact both Scual and Ynaktera have been working on putting up Stochastic Resonance label, Hypterion is going to be one of the projects inside this new label which wants to wants to achieve the aim of exploring and publishing new forms of art through new technologies, combining different creativity processes. Now on the 1° of July there will be the first showcase of the projects and...
Watch
We finally release the work 1.1 that is a new recording from previews 1.0.  Hypterion is a collaborative experimental, noise-oriented project, that combines live-generative parts with post production ones.
Watch
An extract from a vj set of Scual
Joined LPM
Maybe late, but we did joined this year Live Performers Meeting (LPM) in Rome with an A/V performance: Multimedia work about the urban tissue of the city of Rome, focusing in particular on the outskirts. The project involves the sampling of sound and images -on the road- aiming to create a substrate of feelings and references to the eternal city -outside, however, its common places-. ...
Watch
Sound and images